Coal Harbour Vancouver Downtown Pender / Thurlow
We are located at 1112 West Pender Street, Suite 705 (SW corner of Pender and Thurlow Streets).
The building entrance is just west of Thurlow St on Pender Street. Pay parking is available on the street or in the building parkade off Thurlow Street. Please note there is no street parking during peak traffic hours 7-9:30am and 3-6pm.
Appointments after 6pm weekdays and Saturday/ Sunday please be aware that the front door of our building is locked. At the front door punch in 705 on the security panel and we can open the front door to let you take the elevator up the 7th floor and relax in our clinic if we're still busy with other patients.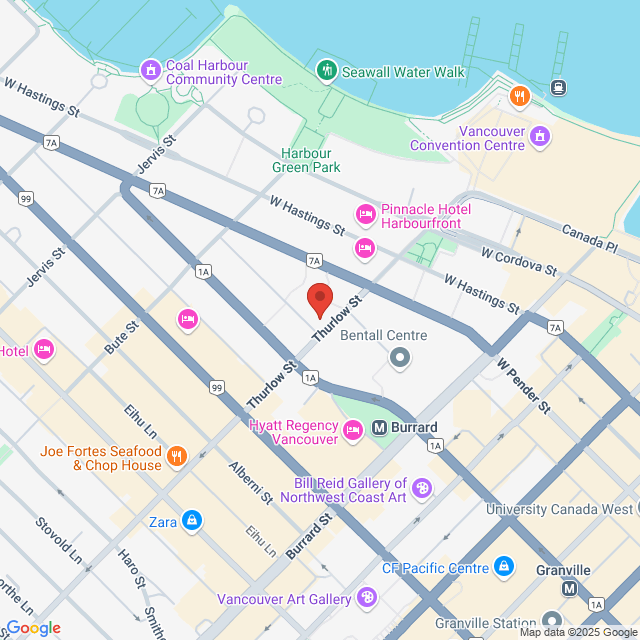 painPRO Clinics - Coal Harbour Vancouver Downtown
Suite 705, 1112 West Pender St, Vancouver, BC, V6E 2S1
---
Our Locations